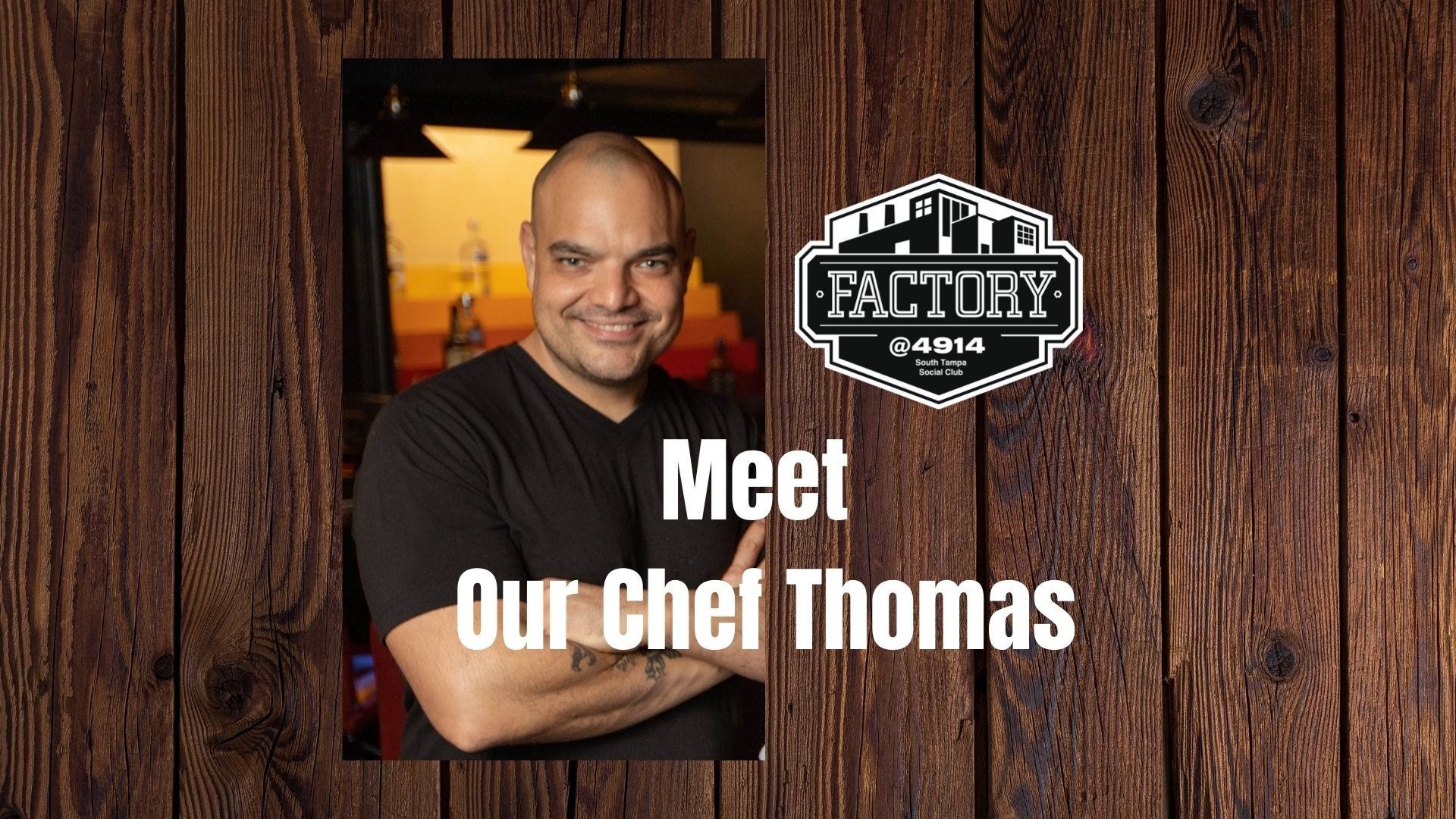 Our Chef Thomas
After 12 years in the restaurant Business and a brief time studying graphic design and illustration in Art School Thomas Decided to Pursue Culinary Arts and Hospitality Management at The Arts Institute. He Instantly Thrived and Was Granted a Full Scholarship by the End of his First Semester. His First Internship was with Tampa Bay Top Chef Chris Ponte at The Prestigious Golden Spoon Awarded Cafe Ponte in Clearwater. He Then Interned For Chef Jean Philipe Polo at The Treasure Island Tennis and Yacht Club. Where Upon Graduation was Given the Position of Executive Sous Chef. At the Same time of receiving this title, Thomas Tried Out and was awarded a position of Sauté Chef at The Exclusive Members Only St Petersburg Yacht Club With Master Chef Matt Tracy. Where He Eventually Became the Banquet Sous Chef. Where he assisted in some of the most extravagant events in the Tampa Bay Area including a private Wedding rehearsal dinner for The Governor of Florida at that Time.
For 3 years Thomas was Focused on Fine Tuning His Craft of Gastronomy. So He Worked Both Clubs in the position of Sous Chef. Where He Maintained the Highest of Quality and high Standards expected at these two renowned Private Clubs. Thomas Submitted His Resume and got Hired as the Head Chef of Outlets at The Tradewinds Island Grand Resort, a 1200 room on St Pete Beach. Where He Oversaw 4 Separate food concepts for 12 years. Along with gaining the experience of maintaining high standards for over 500plus people served each day. He also did the Biggest Event of his entire career. Helping Manage and Execute the Opening Reception for the Dali Museum for 3 days and for 350 people.
Then Thomas Was recruited By the Hilton Hotel Corporation to become the Executive Chef of the Downtown St Petersburg Hotel where he again Oversaw and Worked Some of the Biggest Events in The Tampa Bay Area. Including the Fundraising Event Rays on the Runway for the 3 years he was the Executive Chef.